CHALETS AND EDELWEISS PAVILION
A gathering place that will delight your guests. A meeting, an event of any type, the breathtaking view of this site will make your stay an unforgettable event.
Fully equipped chalets (outdoor jacuzzi, kitchen, terrace). Free access to the Auberge's sauna, games room, fitness room and gourmet restaurant (extra charge).
CITQ Establishment number 296874
Chalet Tilleul – 5 bedrooms | capacity 20 people
Virtual tour of Chalet Tilleul >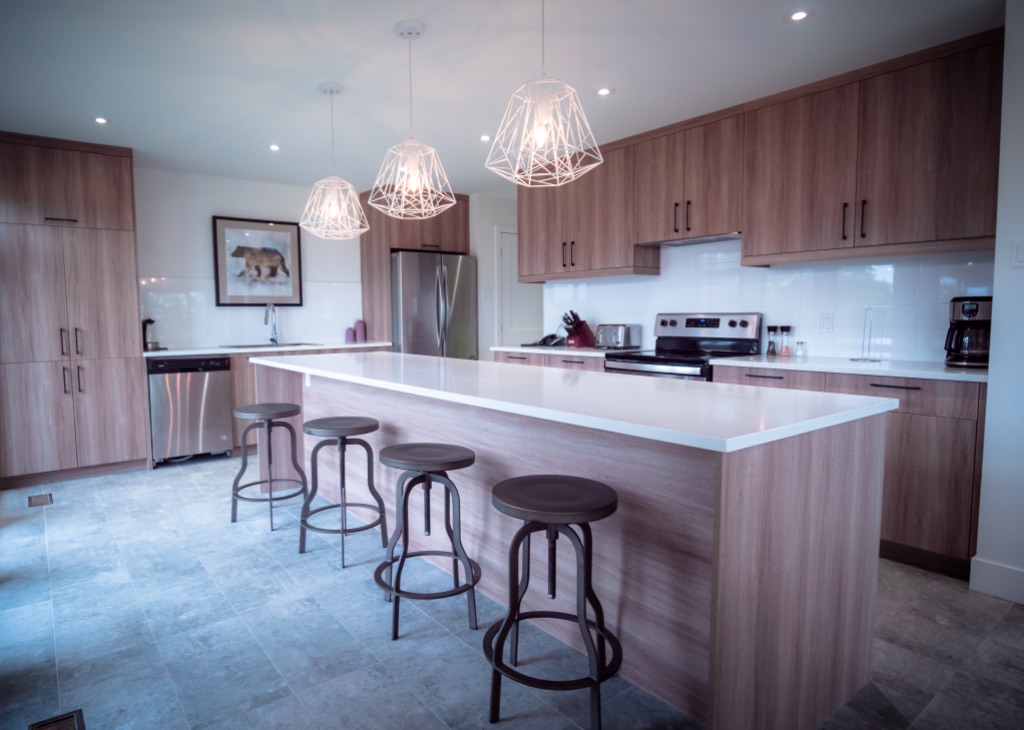 Chalet Chêne – 6 bedrooms | capacity 24 people
Virtual tour of Chalet Chêne >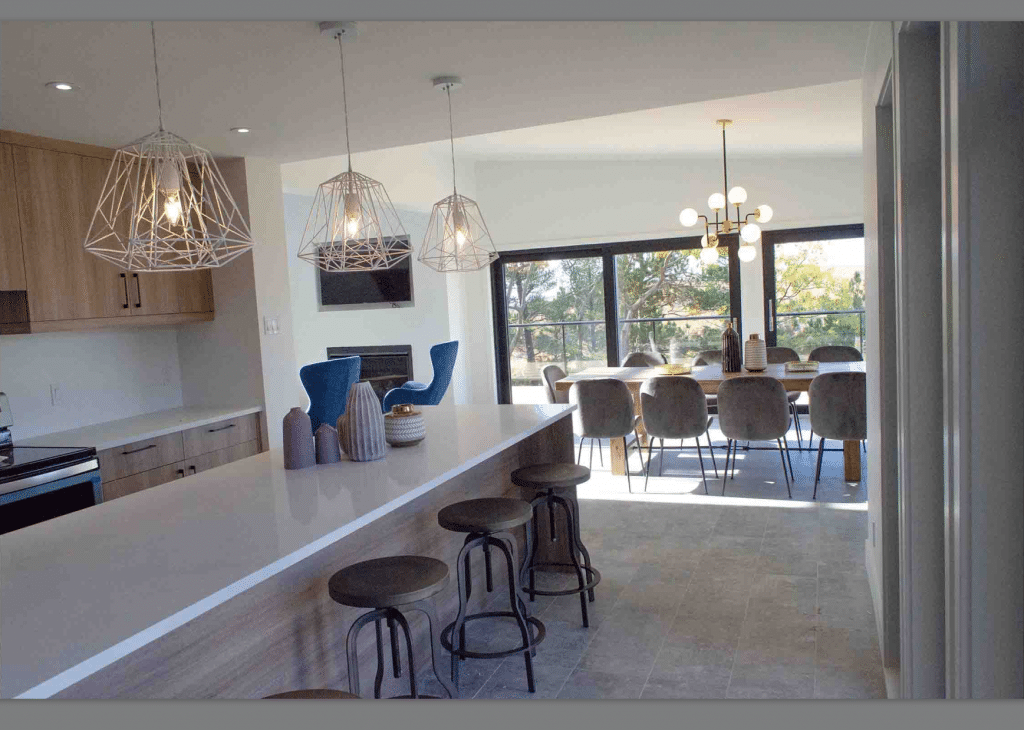 THE EDELWEISS PAVILION (NEW BUILDING)
The Edelweiss Pavilion, perched on one of the highest natural belvederes amidst century-old trees will charm you with its elegant and unique side. At the heart of the mountain, Edelweiss will allow you to tailor your events completely to your taste in a most sumptuous setting with a capacity of up to 350 people (conferences, conferences, weddings, seminars, training, shows, etc … )
2 large reception rooms
Terrace with outdoor bar — 6000 sq. Ft.
Balcony
Panoramic view