A CUISINE WITH A MODERN TWIST FEATURING LOCAL LANAUDIÈRE PRODUCTS
The Auberge La Montagne Coupée is a renowned gourmet restaurant featuring top quality meals. Our fine dining experience is worthy of true connoisseurs. Our kitchen brigade is a young, dynamic and highly creative team. Always on the lookout for new products and the latest food trends, dining with us will be a delight.
Our new table d'hôte menu offering a dining experience worthy of all discerning gourmets is now available.
Bathed in natural light and made even more beautiful by the surrounding nature, we invite you to visit our dining room for a great restaurant experience!
OPENING HOURS
Breakfast service
Open Wednesday to Sunday from 7:30 a.m. to 10 a.m., by reservation, variable hours.
Reservations required between 8:00 a.m. and 10:30 a.m.
*From January 2nd to June 24th: open 7 days a week from 7:30 a.m. to 10 a.m.
Lunch service
Open 7 days a week by reservation, variable hours.
Evening service
Open Wednesday to Sunday from 5:30 p.m. to 8 p.m. (last reservation at 8 p.m., reservation required)
*From January 2 to June 24: open Tuesday to Sunday from 5:30 p.m. to 8 p.m.
*Week of February 26, 2023 and week of March 5, 2023 (spring break): Open 7 days a week
NOTE: Any item indicated on our menus can change without prior notice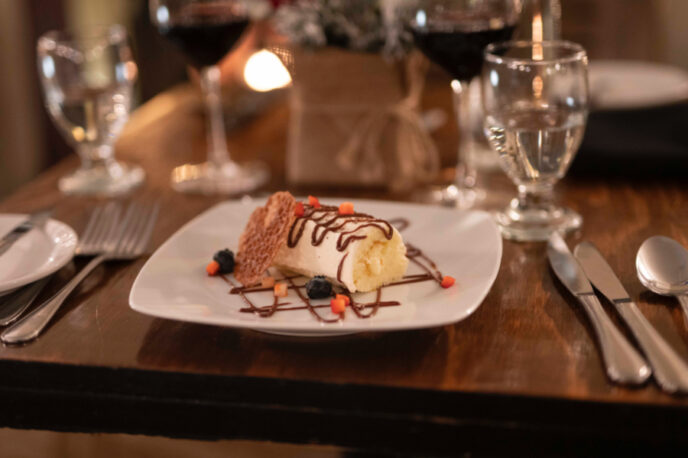 HOLIDAYS 2022 MENU
Discover our special menu for the Holidays 2022!
Holidays 2022 Menu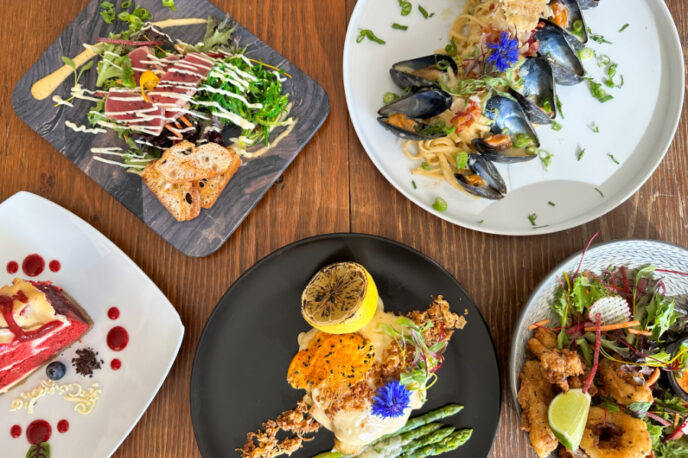 Evening Menu
Let yourself be tempted by our gourmet dishes with the aim of encouraging local, regional and provincial artisans. Our menu is available in 3, 4 or 5 course formula or à la carte.
Evening Menu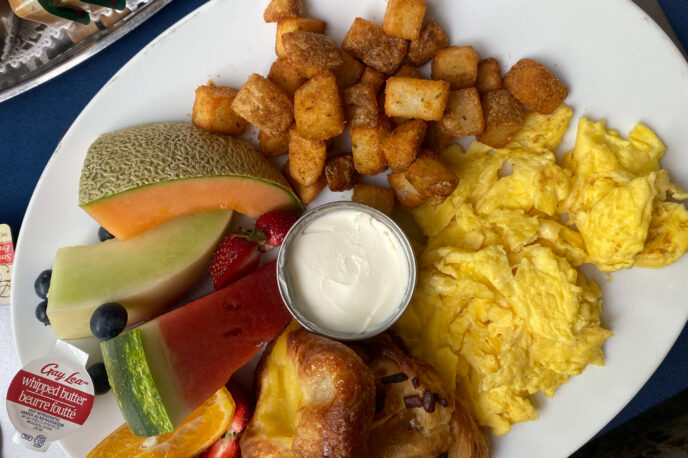 Breakfast Menu
Reservations are required between 8 a.m. and 10:30 a.m.
Price: $19 per person, tax not included
To avoid any close contact between you and the server, a 15% gratuity charge will automatically be added to your bill.
Breakfast Menu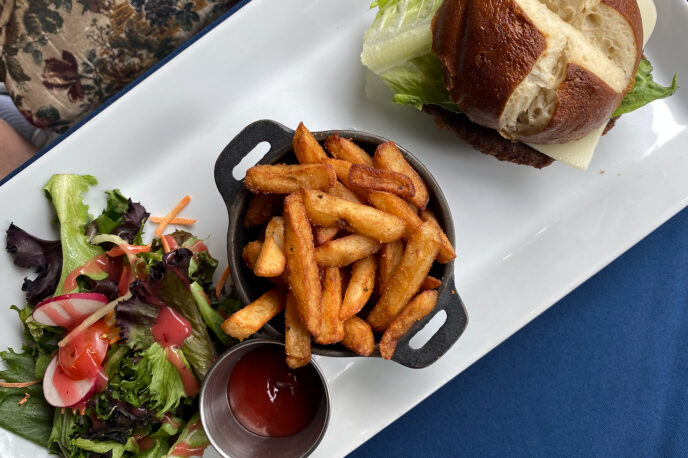 Bistro Menu
Here you will find the best comfort food. Salads, burgers, poutines, and more!
Bistro Menu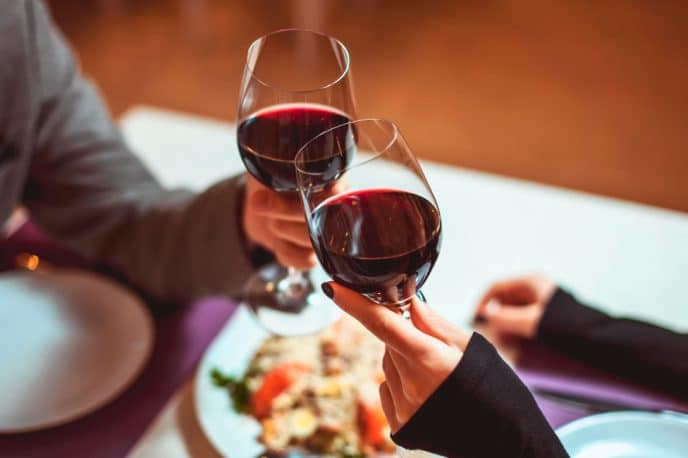 Our choice of wines
Our maître d'hôtel and sommelier, Mr. Yves Desrosiers, is undeniably experienced in fine wines pairing and will be happy to make sure each choice enhances the excellence of the items offered on our menu.   
Offered in your room or as a takeout menu from noon until 5 p.m.
Wine Menu
Beverage List
List of available beverages.
Beverage List