Corporate meetings, anniversary, weddings or any other events in a sublime environment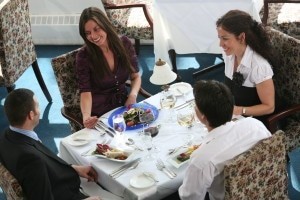 Located 1 hour from Montréal, Auberge Montagne Coupée has 1large meeing/banquet room holding 120 people and 2 other rooms accommodating 25 to 35 people. Equipment for corporate meeting or other is available.
The Montagne Coupée site is welcoming all kinds of events: anniversary, weddings or any other events.
All of our corporate groups are treated individually. Prices are established based on the different needs and will vary upon:
number of people;
number of rooms;
weekdays or Weekend;
and the period of the year.
We can make you a customized proposal that meet your needs.
To do this, contact M. Roch Gagnon via address ventes@montagnecoupee.com.